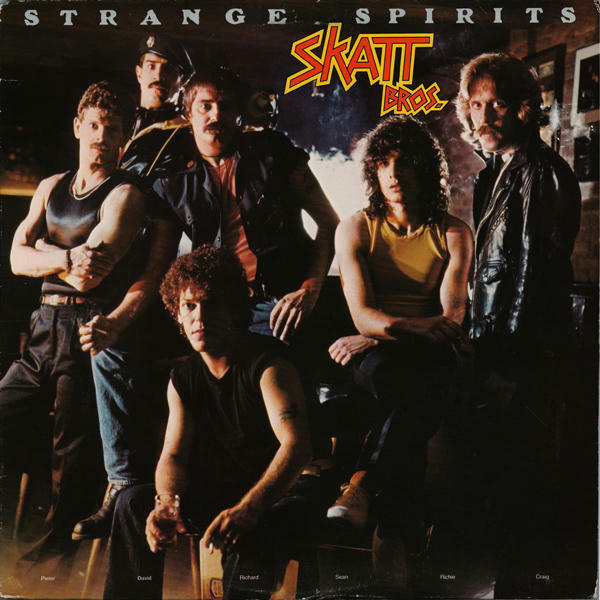 Produit par les canadiens Ian Guenther et Willi Morrison, le groupe disco/rock Skatt Bros. a été considéré comme la variante canadienne des Village People, comme l'était Easy Going en Italie. Toutefois, les Skatt Bros. n'avaient ni l'originalité ni les hymnes du groupe créé par Jacques Morali : raisons, sans doute, pour lesquelles ils ne sont pas restés dans la mémoire collective.
Ils ont néanmoins sorti deux albums : "Strange Spirits" en 1979 et "Rico & The Ravens" en 1981. Le premier, arrangé par Pete Pederson et les Skatt Bros., puis paru chez Casablanca Records, a bien marché puisqu'il a été diffusé dans de nombreux pays, sûrement grâce au titre phare "Walk The Night" qui est sorti en single principal.
Le morceau "Dancin' For The Man" a lui aussi été exploité en simple, tout comme le bon "Life At The Outpost".
Les Skatt Bros. étaient musiciens, puisqu'ils joué sur cet album "Strange Spirits", et ont écrit tous les morceaux à l'exception de "Fear Of Flying".
"Old Enough" est l'un des meilleurs titres disco de l'opus.
http://www.mediafire.com/?gxw3ucbx38307q6