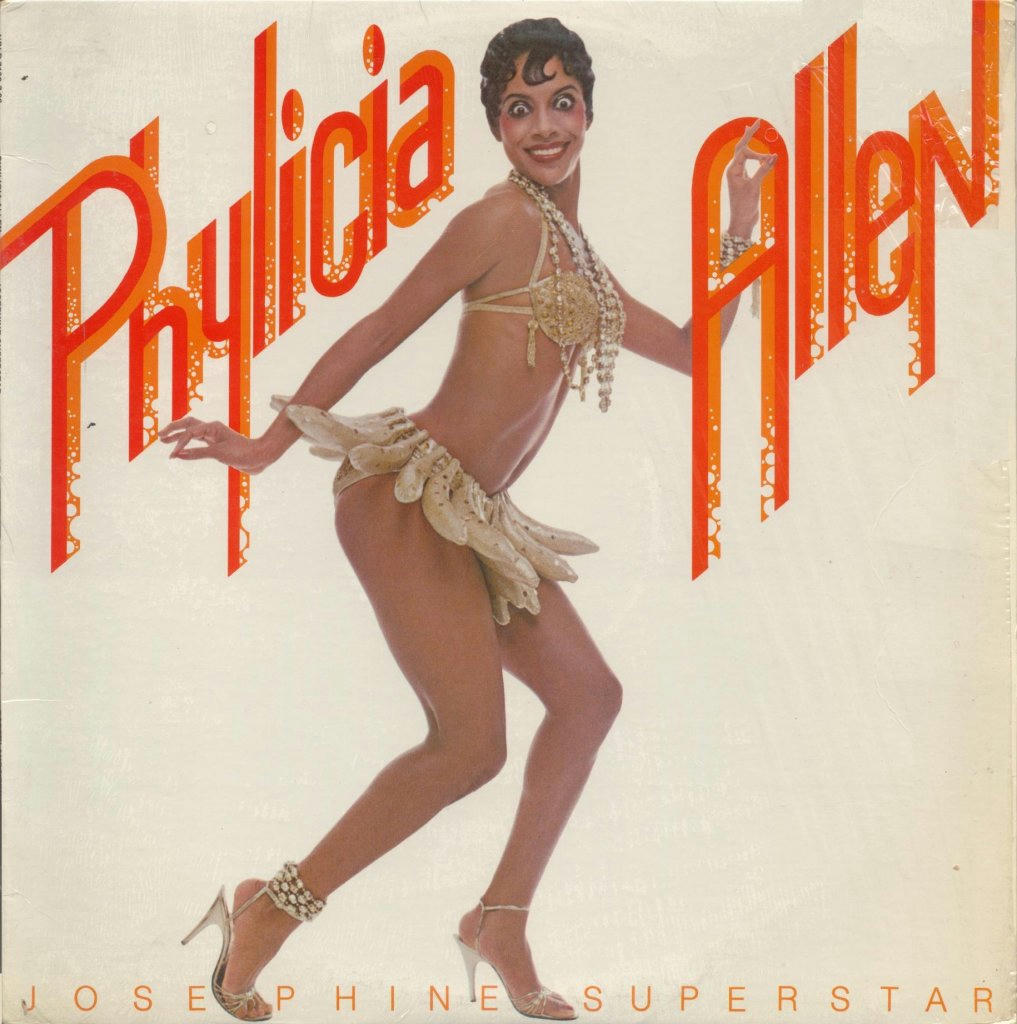 Entre les Village People, la Ritchie Family et Patrick Juvet, Jacques Morali et son équipe trouvent le temps de concocter en 1978 le concept-album "Josephine Superstar" pour Phylicia Allen, qui se grime pour l'occasion en Joséphine Baker, la star de cabaret du début du XXe siècle décédée en 1975.
Victor Willis, le chanteur principal des Village People, se marie justement en 1978 avec Phylicia (ils divorceront peu de temps après).
Le lp "Josephine Superstar" retrace la vie de Joséphine Baker ; il est bien évidemment, musicalement parlant, dans la lignée des autres productions de Morali : mêmes arrangements, mêmes mélodies accrocheuses en forme d'hymnes.
La face A du disque, sur laquelle s'enchaînent sous forme de medley les titres que je vous propose, contient aussi le très bon titre "Around The World". Tous ces morceaux sont écrits par Jacques Morali, Henri Belolo et Victor Willis.
En face B, Phylicia reprend en version disco la chanson incontournable de Joséphine Baker, "Two Loves Have I (J'ai Deux Amours)", qui date initialement de 1930. A l'instar de Grace Jones et sa reprise de "La Vie En Rose", Phylicia chante en français et en anglais dans "Two Loves Have I". Le titre éponyme "Josephine Superstar", quant à lui, est une nouvelle réussite disco écrite par le trio Morali-Belolo-Willis. Enfin, deux belles ballades pour conclure : "Colors" et "Don't Cry Mommy".
L'album sort dans plusieurs pays, et les titres "Colors" et "J'ai Deux Amours" sont extraits en singles.
Ci-dessous, une vidéo dans laquelle on peut voir Phylicia interpréter "J'ai Deux Amours" et "Josephine Superstar" :