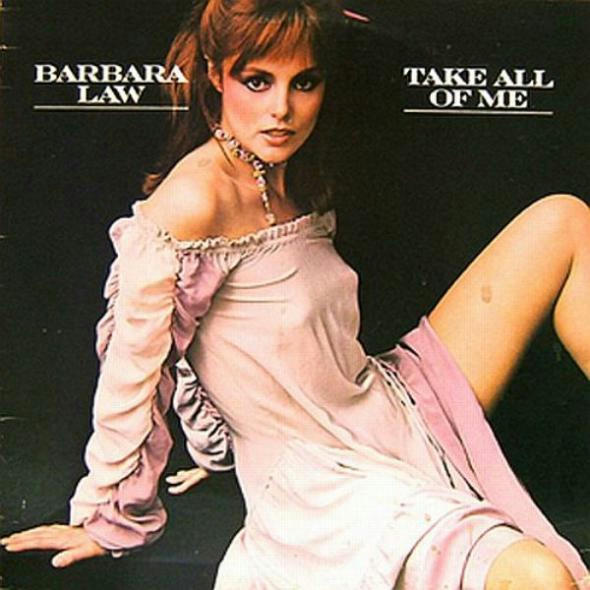 Barbara Law est une chanteuse et actrice originaire d'Irlande. Elle fait d'abord partie du trio 'Maxi, Dick and Twink', puis elle enregistre en 1979 en solo l'album "Take All Of Me" produit par Harry Hinde. David Van DePitte est crédité aux arrangements. Parmi les choeurs, mentionnons la présence de Cissy Houston.
Paul Sabu joue de la guitare et participe à l'écriture du lp. Ce "Love Shot" est quant à lui signé des mains de Freddie Perren et Dino Fekaris.
Le titre "Take All Of Me" est pressé en single.