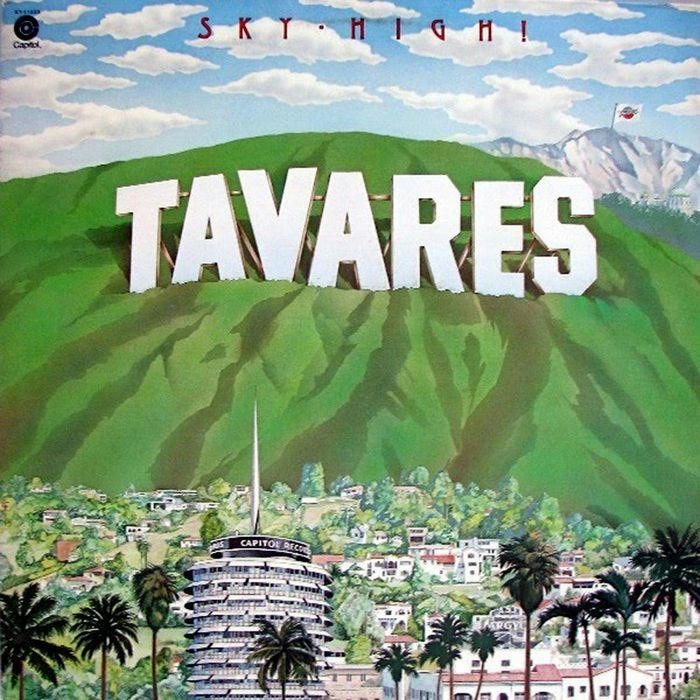 L'album "Sky-High!" des 'Tavares', qui sort en 1976, oscille entre soul et disco. Côté disco, on a droit à trois titres réussis : "The Mighty Power Of Love", "Don't Take Away The Music", et bien sûr "Heaven Must Be Missing An Angel", qui deviendra un classique. Tous trois sortent en singles.
L'opus "Sky-High!" est co-écrit et produit par Freddie Perren.
Les 'Tavares' seront à l'honneur en 1977 dans le film "Saturday Night Fever" avec le morceau "More Than A Woman", également interprété par les Bee Gees.
Ci-dessous, le groupe interprète "Heaven Must Be Missing An Angel" :