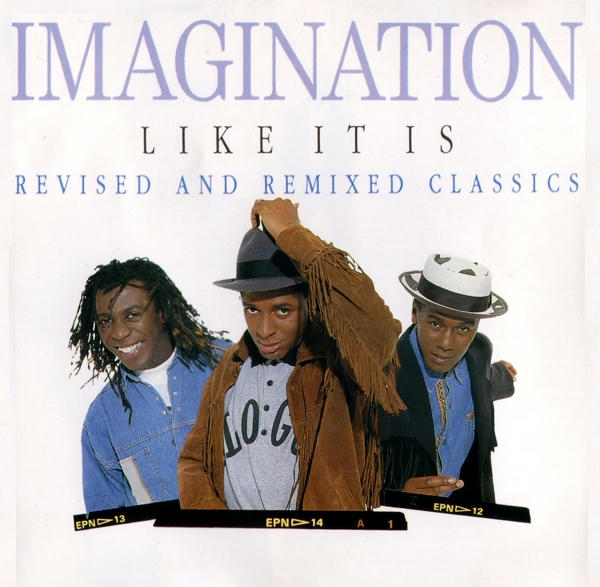 Le public découvre le groupe 'Imagination' en 1981 avec la sortie de leur premier album "Body Talk", sur lequel ils gravent plusieurs titres qui vont très vite connaître le succès : "Body Talk", "Flashback" et "In And Out Of Love". La recette de cette réussite : un tempo assez lent, des frappements de mains omniprésents, une basse synthétique, une touche de piano, et bien évidemment la voix de tête du chanteur Leee John.
Le lp est co-écrit, arrangé et produit par Tony Swain et Steve Jolley.
1982 marque la sortie du nouvel opus "In The Heat Of The Night", qui contient 4 succès : "Just An Illusion", "Music And Lights", "Changes" et "In The Heat Of The Night". L'équipe reste la même.
Mais à partir du troisième album, qui sort en 1983, le son change et les choses se gâtent. Le groupe perd son originalité musicale et, de surcroît, les titres sont pour la plupart insipides. Les années passent, deux nouveaux albums s'enchaînent mais le groupe ne parvient pas à réitérer les succès des premières années.
En 1989 paraît un album de remixes mollassons qui s'intitule "Like It Is" ou "All The Hits". Néanmoins, on y découvre ce "Give Into Love", un bon morceau qui semble être un inédit.
Ci-dessous, le clip de "Body Talk"...
http://www.mediafire.com/listen/49zpcntynuub77x/Imagination_Give_Into_Love_(Like_It_Is_(Revised_And_Remixed_Classics),_1989).mp3