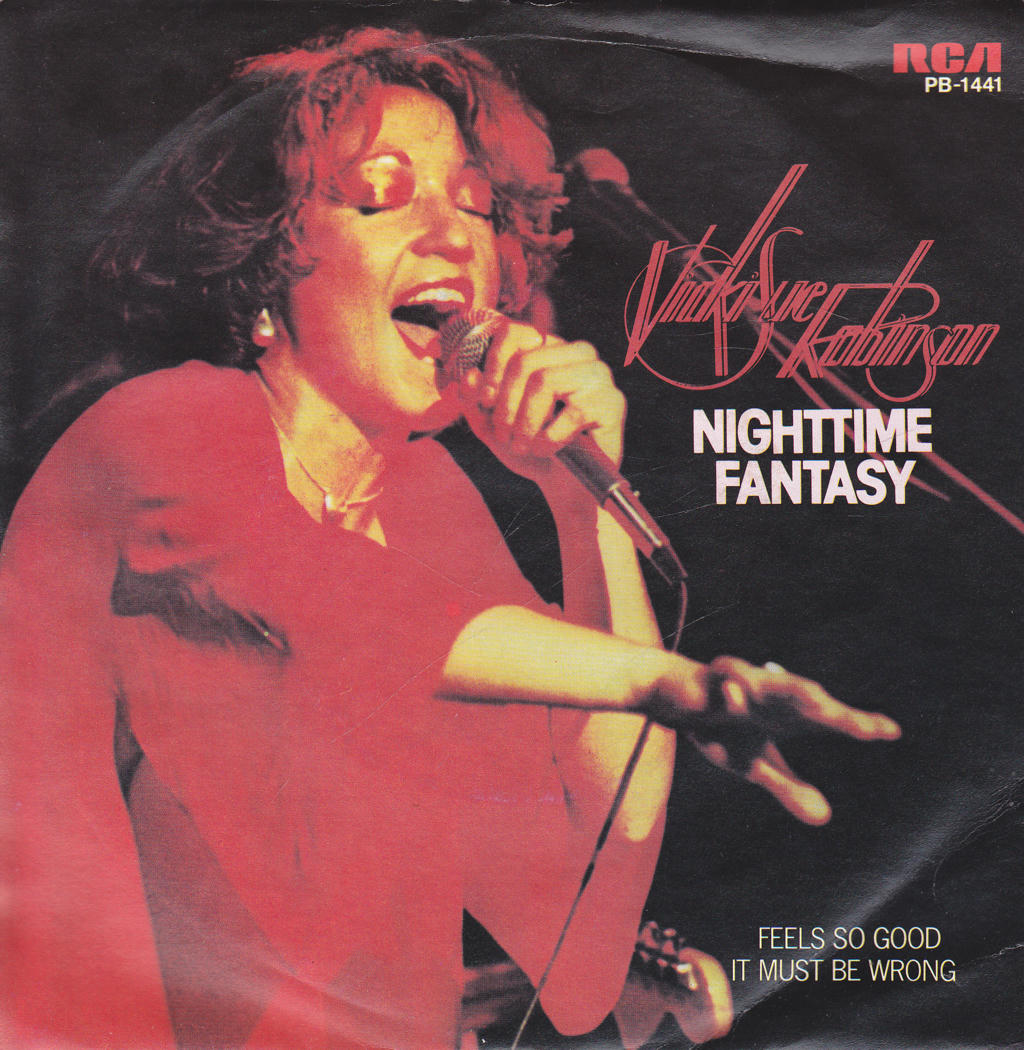 Oubliée par le grand public, Vicki, avec son look "début du XXe siècle", a quand même sorti 4 albums de 1976 à 1979. Son plus grand succès reste "Turn The Beat Around", gravé sur l'album "Never Gonna Let You Go" de 1976. "Turn The Beat Around" a atteint la 10e place au Billboard Hot 100 singles chart.
En 1979, outre son album "Movin On" et sa participation au disque "Disco Spectacular", Vicki publie un single à part, "Nighttime Fantasy", extrait de la bande originale du film "Nocturna". Ce film, dirigé par Harry Hurwitz, est un énième long-métrage plongeant le spectateur dans l'univers de Dracula. La bande originale réunit plusieurs artistes, dont Gloria Gaynor.
"Nighttime Fantasy" est écrit, arrangé et produit en single par Reid Whitelaw et Norman Bergen. Les deux hommes écrivent, arrangent et produisent également l'intégralité du lp "Nocturna".
Par la suite, Vicki chante dans les choeurs du tube "Fame" d'Irene Cara, en 1980. Elle continue de sortir des singles dans les années 1980 et 1990, avant de rendre l'âme le 27 avril 2000...