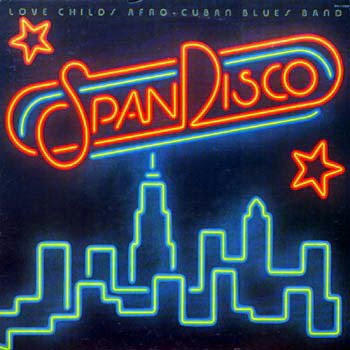 Produit et arrangé par Michael Zager, le lp "SpanDisco" contient des reprises et des morceaux originaux.
Ainsi, le medley que je vous propose est composé de la reprise du titre "Spanish Harlem" couplé à "Dancin' To SpanDisco", un morceau écrit par Michael Zager.
Les titres "SpanDisco" et "Oye Como Va" sortent en singles. En face B de "Oye Como Va" est gravé "Spanish Harlem/Dancin' To SpanDisco".
Notez que pour l'album suivant qui sortira en 1978, le nom d'artiste, vraiment trop long, sera réduit à 'Afro Cuban Band'. Le titre "Rhythm Of Life" sera un succès.