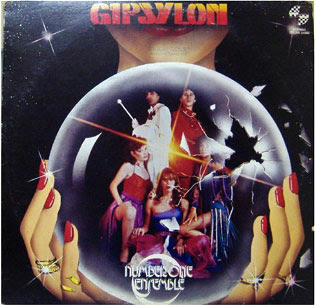 A la fin des 70's, le terme "gipsy" est très en vogue au sein des productions disco. La preuve une nouvelle fois avec cet excellent morceau disco-rock du 'Number One Ensemble', écrit par Massimo Salerno et Massimo Chiodi.
"Gipsy" sort en single en 1979 avec en face B un autre titre tout aussi réussi, "Back To Heaven", toujours concocté par les deux Massimo.
En 1980 paraîtra le lp "Gipsylon" produit par Salerno, sur lequel seront gravés "Gipsy", "Back To Heaven", mais aussi de nouveaux titres disco superbement réussis, tous écrits par Salerno/Logan ou Salerno/Chiodi.