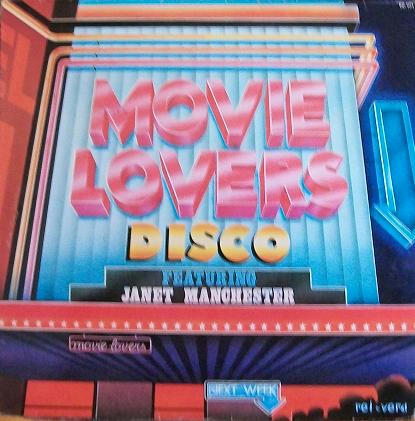 De tous les medleys disco, celui-ci est peut-être le meilleur. L'orchestration est très riche, les morceaux choisis sont excellents, et la voix de Janet est tout simplement époustouflante. Les titres s'enchaînent avec brio les uns à la suite des autres, et les vrilles de violons sont à couper le souffle, vraiment ! D'ailleurs, ces vrilles de violons rappellent celles que l'on peut entendre dans le "Love Me Baby" de Sheila B. Devotion. Ce sont peut-être les mêmes musiciens derrière les deux titres... Selon une source assez fiable, Peter Krissen et Tony Lexter auraient travaillé sur "Movie Lovers Disco". Et ces deux hommes seraient en réalité Gilbert Sinoué et Tony Rallo. Sinoué a déjà travaillé avec Sheila dans les 70's, tandis que Rallo travaille avec également avec un certain Copperman...ce dernier travaillant directement pour Sheila B. Devotion. Tout devient plus clair n'est ce pas ? D'autant plus que Copperman aurait semble-t-il lui aussi travaillé sur "Movie Lovers Disco"...
Ici donc, les plus grands thèmes du Cinéma sont arrangés en version disco : "Love Is A Many Splendored Thing", "I Will Wait For You", "Moon River", "The Windmills Of Your Mind", "Singin' In The Rain"...
La face A du lp est entièrement consacrée à ce medley. Malgré sa qualité évidente, le disque semble être passé inaperçu. Il a été diffusé principalement en France et en Italie.