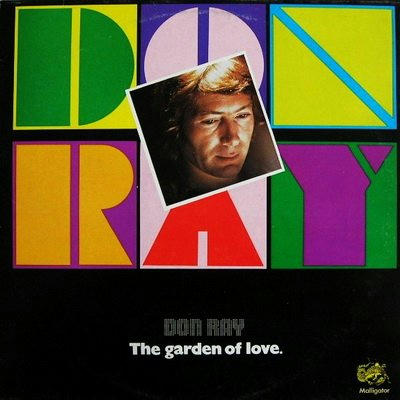 Musicien français, Don Ray, alias Raymond Donnez, travaille durant l'époque disco avec Cerrone, Alec Costandinos, mais aussi pour le projet 'Santa Esmeralda'. A trois reprises, il est chef d'orchestre au concours de l'Eurovision, notamment pour Marie Myriam en 1977, qui remporte le concours avec son titre "L'Oiseau et L'Enfant".
En 1978, Don Ray grave l'album "The Garden Of Love" qu'il co-écrit avec Cerrone, mais qu'il arrange lui-même. Parmi les musiciens, on retrouve Cerrone à la batterie et aux claviers. Don Ray aussi joue des claviers. Mais on note aussi les participations de Slim Pezin à la guitare et Marc Chantereau aux percussions : tous deux font partie du groupe 'Voyage', alors très en vogue. Au chant, Madeline Bell du groupe 'Space' fait partie des choeurs. Les 'lead vocals' sont quant à eux réalisés par Rob King et L. Rich. L'album est enregistré entre décembre 1977 et janvier 1978 aux studios Trident de Londres, puis il est mixé à Munich, aux studios Musicland, dont le fondateur n'est autre que le moustachu Giorgio Moroder. Enfin, le lp est produit par Cerrone et Don Ray. Il est diffusé dans de nombreux pays.
"Got To Have Loving" est extrait en simple et se classe à la 44e place au Billboard Hot 100.
Ci-dessous, prestation live sur "Standing In The Rain", autre morceau de l'opus "The Garden Of Love" :